In this biweekly video Kevin Ahearn and I, Key Yessaad, share the week that was in Training and announce our new 12-Week Program made up of 6-Weeks of Fundamental Real Estate Training and 6-Weeks of Advanced Real Estate Success Strategies.
This coming week we will reveal the full Syllabus for the whole program and share the new Training Success Habits to empower our participants to succeed in a Real Estate Career.
As to the week that passed, it was a bit unusual since we trained for 5 days, to compensate for the 4th of July Holliday. Kevin took agents on a journey focusing on the importing Marketing Presentation, commonly known as the Listing Presentation. He emphasized the sequencing of the event, the Demonstration Phase, and the important Closing Phase. Agents only get one chance to secure listings during a listing Presentation and if they plan them right they will tend to walk away with Marketable Listings all the time.
I focused agents on the reality that Real Estate Web Lead Management Systems do not offer any organic cohesion with Direct Response Marketing, and showed agents how to integrate their printed Marketing with properly created Squeeze Pages linked with QR Codes. I also created several How-To Videos for our participants one of which is How To Create Landing Pages in ZillowPress Websites.
i-FAStTRAC is a special Real Estate Training Program because it combines the live instructions with the ability of agents to learn at their own pace by viewing instructional Videos that are focused on specific topics, and they can even request them depending on the platform they use. When it comes to Internet Marketing, Social Media, Web Services, and SEO I am platform agnostic – what matters most are the good habits that are engendered, and the fruit of such labor.
In the training week to come Kevin will tackle the important Pricing Strategy and The Buyers' Counseling Session, and I will illuminate the importance of Blogging in Internet Marketing with important concepts such as proper Tagging and Hashing.
We look forward to seeing you the week of July the 29th, and we urge to share this video with your Real Estate Colleagues.
Thank you!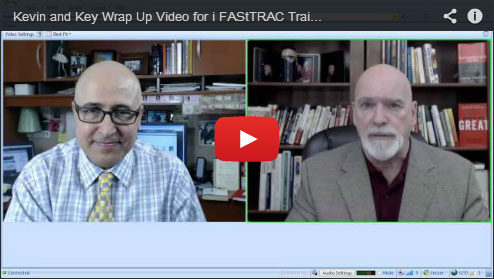 Key Yessaad (@zenkey), Real Estate Internet Trainer – Key is a Real Estate SEO Trainer and Internet Strategist focused on working with Real Estate Professionals and their Brokers to thrive using Internet Marketing. Key and Kevin Ahearn (@LiveInterActiv) started an intensive Real Estate Training Program in 2012 called i-FAStTRAC, with over 75 hours of course material, of which 60 hours are Live – they are interactive with point to point Live Video Feeds. The Program delves into the fundamentals of building your Real Estate Business, Prospecting, Lead Generation, and Internet Marketing with Advanced SEO Learning. Follow us on Twitter: #LiveTrainingRE or Google+: #LiveTrainingRE
Categories: Real Estate Training, i-FastTrac Sessions